CCI is excited to announce it's partnership with Honeywell to bring LCBS-Connect to New England!
LCBS-Connect is game changing cloud-supported system that can assist you in providing superior service to your customers while saving them energy and money at the same time. This "Light Commercial Building Solution" is ideal for small and medium sized buildings.
LCBS-Connect offers:
-Reliable Cloud-Based Connectivity
-Demand Response
-Energy Analytics
-Remote Diagnostics
-Mobile Notification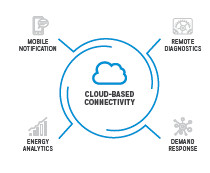 ---
What is it?