Rewards
Control Consultants, Inc. (CCI) truly appreciates our loyal customers and believe that you deserve a useful, simple rewards program.
We've established our rewards points program so that any customer with an account automatically earns points when they purchase qualified products on ControlConsultantsOnline.com. Most products in our online store are eligible, and the amount of points that can be earned for a particular product can be seen at the top of the page when you add an item to your shopping cart.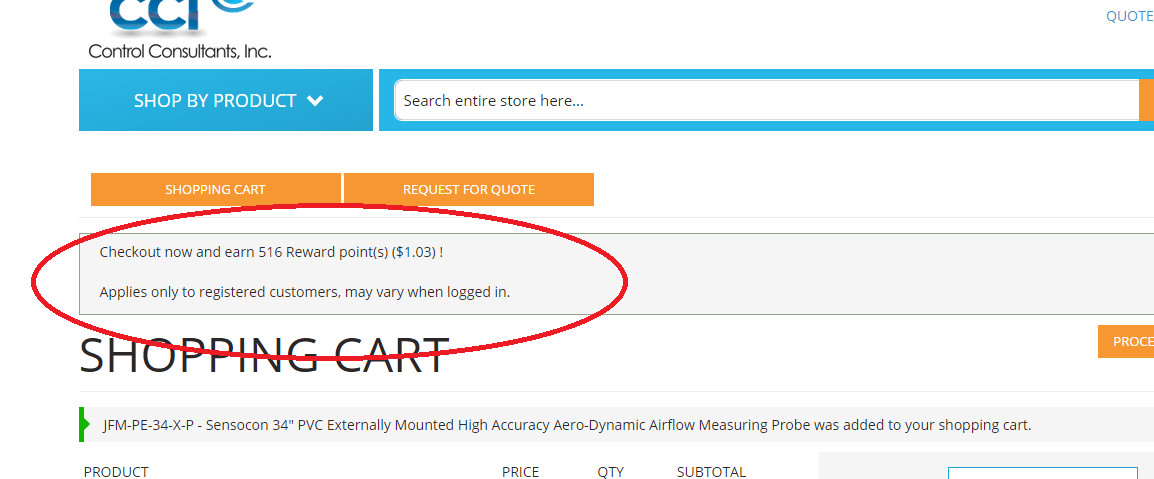 In addition to making purchases, some ways you can earn points include:
Review products
Signup for our newletter
Participate in promotions
When you log into your account and have at least 3500 points, you will see an option to redeem them in the check-out screen as you place an order at ControlConsultantsOnline.com. To see how many points you have accumulated and their value in dollars, log into your account through the Log In page, and select "Rewards Points" from the list of links on the left side of your screen.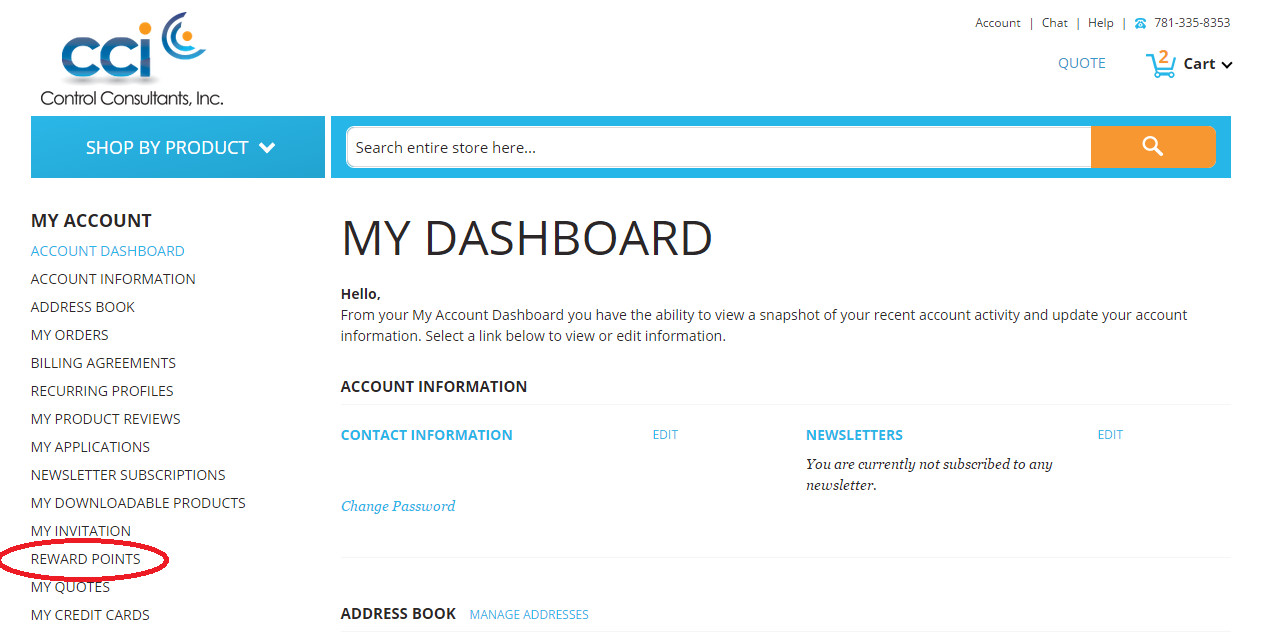 Note: Control Consultants, Inc. reserves all rights to alter, change, or terminate its Rewards Program at any time.